Stopwatch
Incredibly intuitive mileage logbook
Logbook
Simple and clear overview
Calendar
Find entries even faster
Diagramm
See what trip type is used most often
PDF
Export your data to a signed document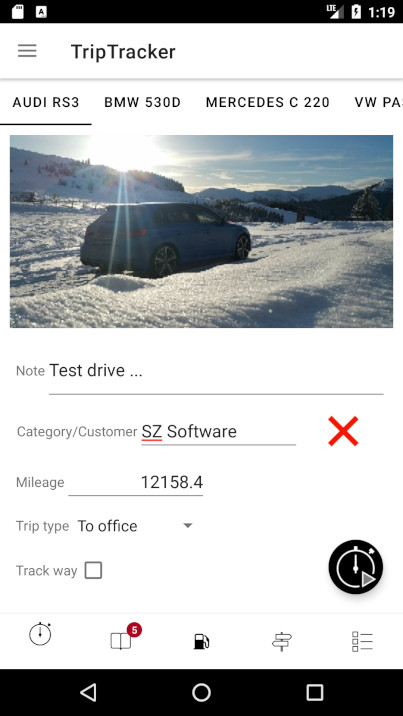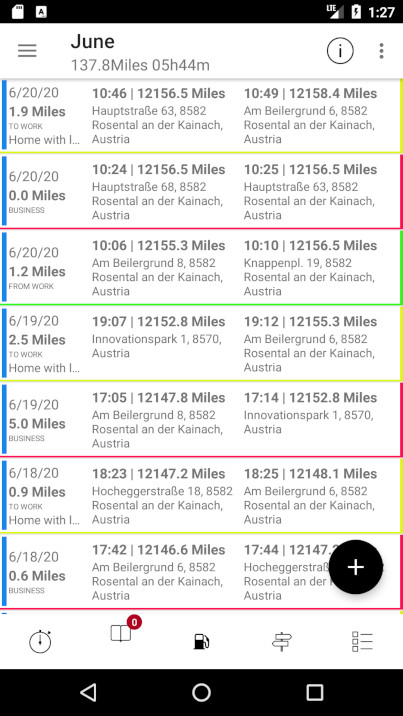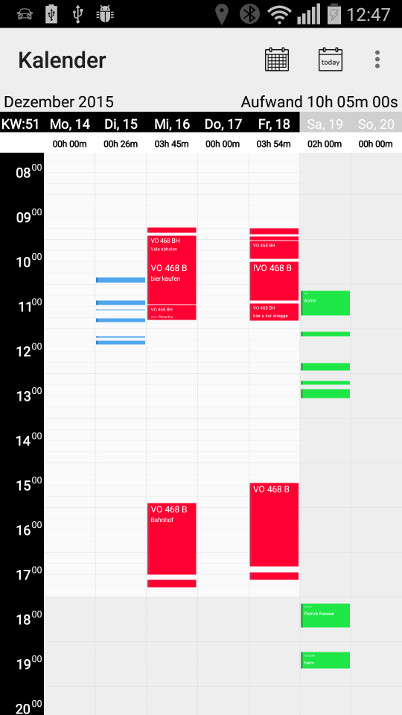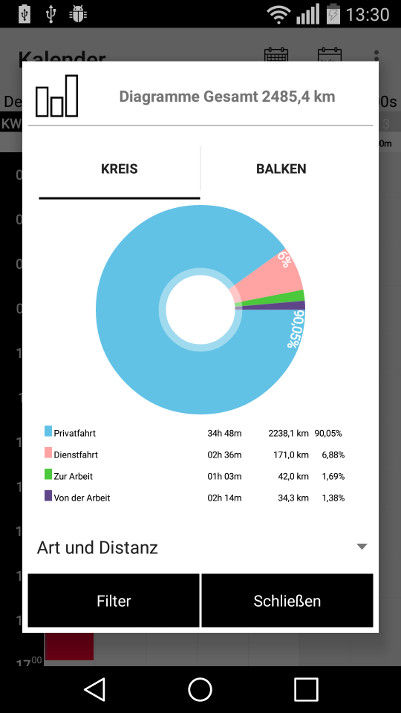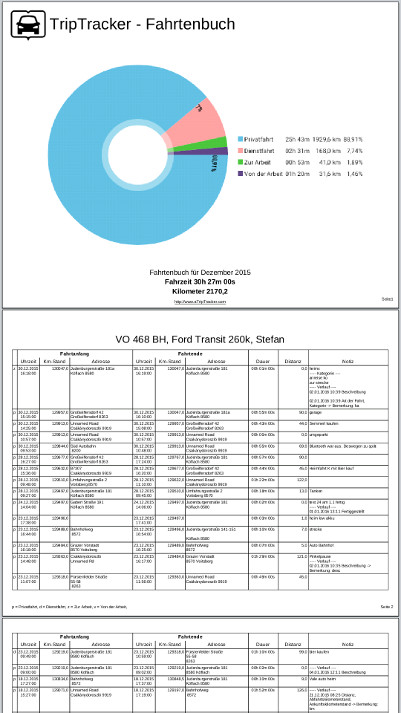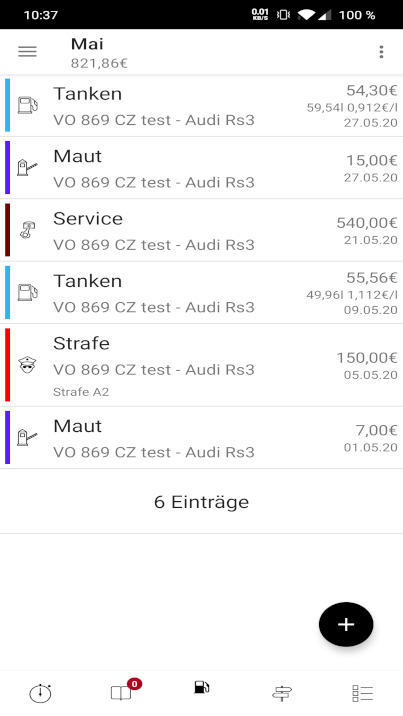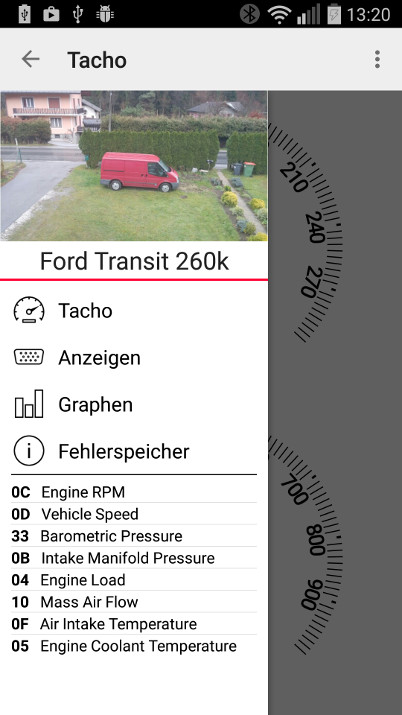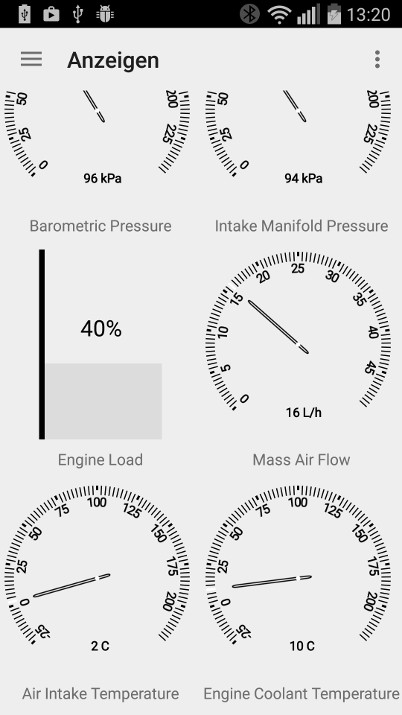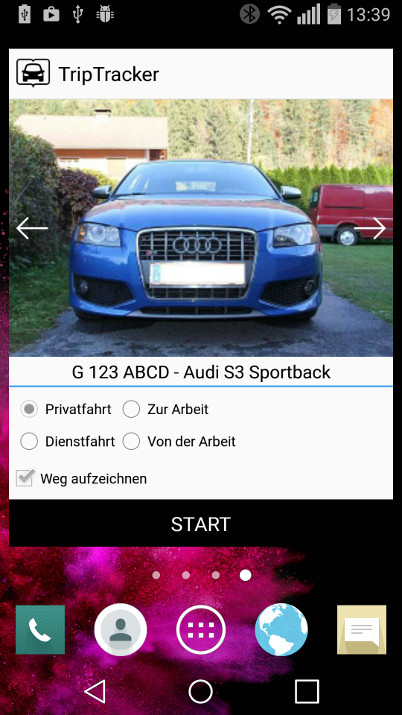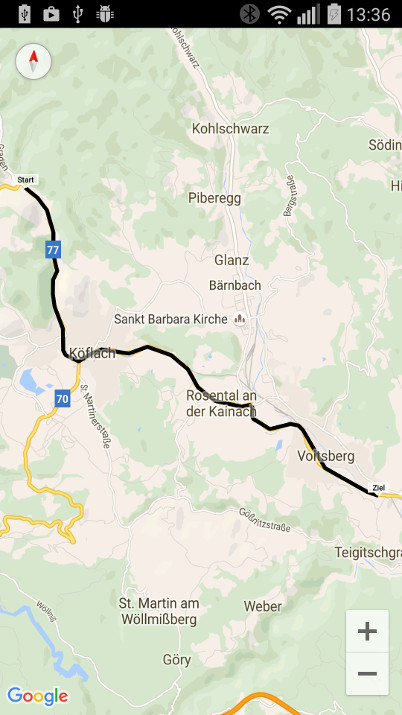 OBDII
Data directly from your car
Displays
Realtime diagnostic
Widget
TripTracker for your home screen
GPS Tracking
See where you have been traveling
Stopwatch

Incredibly intuitive mileage logbook
Saving taxes
has become incredibly easy!
TripTracker from SZ-Software helps ten thousand users per day to save taxes. The satisfaction is reflected in the reviews!

OBDII:
Data directly from your car
TripTracker is able to connect directly to your car so that it can read the odometer and calculate the distance traveled. In addition various parameters and the troublecodes can be displayed.
To use this feature you don't need to modify your car! You just require a Bluetooth adapter which is plugged in to the cars OBDII interface. Installation is very easy since in most modern cars the OBDII interface is directly beneath the steering wheel.

More information can be found here...

Please note: Most cheap OBDII-Adapters on the market don't perform good over a longer period. Thats the reason why an optimized version especially for TripTracker was developed.

Reliable
and comprehensive
TripTracker provides complete and correct data collection. The integrity of your mileage logbook is ensured by various hash and encryption algorithm. Each entry has its own checksum to guarantee that it isn't changed afterwards or outside of TripTracker. Also the generated PDF can be signed by one of our servers to ensure that it can't be modified.

Accepted by public authorities,
if your data is plausible
With TripTracker you have better chances that your data will be accepted as with the handwritten mileage logbook since in case of any doubts you could provide the tracked GPS-Coordinates or, if you use the OBDII-Plugin, even the data out of your car's engine control unit to prove your trips. However, it depends on you and how you use TripTracker.

TripTracker won over the c't magazine
TripTracker was the only logbook app to have a clear recommendation. A look at the comparison table also confirms the largest range of functions!

Clickhere for the review
TripTracker also stood out the study of felix1
TripTracker was rated positively in every respect, provided many unique selling points and was clearly described as compliant with the tax office!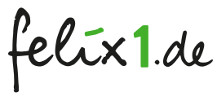 Click here for the review
Nomination for the Constantinus Award
TripTracker achieved a very good placement in the cross-industry Constantinus Award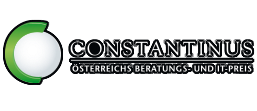 Here you find the award
Privacy:
Your data is owned by you!
In contrary to most other systems all the collected data of you mileage logbook is owned by you. It is not stored somewhere abroad on a Server or a Cloud. The data is on your phone in a local high performance SQL database.
The only exception to this are the optional Online Services since this feature won't work without a central server.
TripTracker does not sell or analyze your data (like all social media companies do)!!
TripTracker is a quite funcional App. Therefore it needs some permissions. More details about that can be found here
Information about our cookies can be found here

Contact
We would be pleased to receive a message from you but maybe you will find the answer to your question already in the
Frequenlty asked questions
?
Another great resource is the manual which can be found
here
. There you find illustrated setup instructions for allmost any feature of TripTracker.